Organic Cotton - Peruvian Textiles - Wool

Good for You. Good for Earth.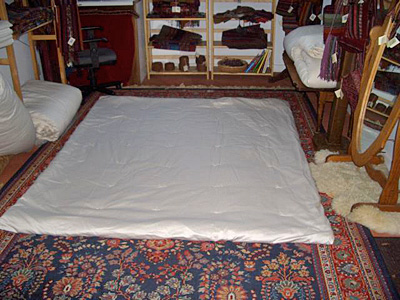 New! Organic Cotton and Wool Comforters!

Organic Cotton Fabric Shop
17175 Bodega Highway #4, Bodega.
(11 miles west of Sebastopol on Hwy. 12)
707-876-3093
organiccotton@bodeganet.com
www.bodeganet.com/organiccotton
Shop hours: 12-5 pm Wednesday - Sunday
and by appointment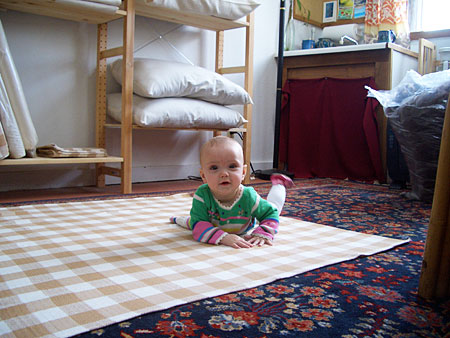 Vivienne Brady, star Bodega model for Organic Cotton Fabric Shop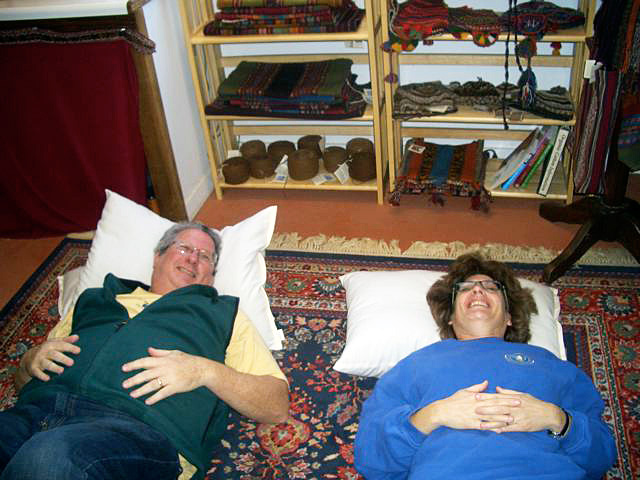 Come on in and try out a local wool filled pillow.

We provide 100% Certified Organic Cotton linens and yard goods.

Our goal is to support organic cotton farming and YOU by providing organic, healthy, comfortable and beautiful sheets, pillowcases, pillows, baby blankets and yard goods. We carry naturally pigmented, woven fabrics.

Organic cotton is a clean, sustainable, healthy, comfortable alternative to "conventional" cotton.

Organic cotton feels softer, smells cleaner, and is less likely to trigger allergies.

We stuff your pillows with organic, local wool. We also carry various naturally colored, local wool products including yarn, roving, batting and felted toys.

We make the finished products at our shop in Bodega, California. The fabrics are generally imported. Unfortunately, approximately 70% of the cotton grown in the USA is "conventionally" grown. Conventional cotton uses heavy applications of pesticides, genetically modified organisms (GMO) and more water than organic cotton.

The Organic Cotton Fabric Shop is located in lovely, rural Bodega, California. We are just inland from Bodega Bay, in West Sonoma County, approximately 65 miles north of San Francisco. Come on by and visit!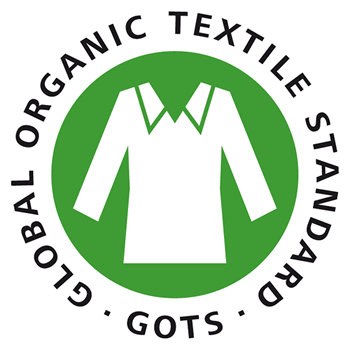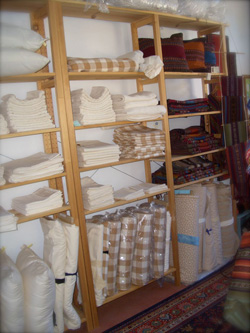 We carry scrumptious sheets, pillow cases, baby blankets,
and more - all made in Bodega.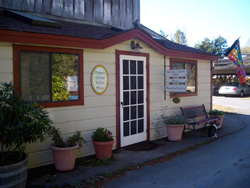 Come on out and visit the shop!
Peruvian Textiles
We work with the Center for Traditional Textiles of Cusco to support Andean weavers in nine villages in the Cusco high mountain region of Peru. Traditional weaving techniques, patterns and use of traditional naturally dyed colors are being revitalized and strengthened through the marketing of these stunningly beautiful and culturally rich textiles.
We carry scarves, table mats and runners, bags, ponchos, pillow cases, hats, and hand spun alpaca wool yarn.


Click this link to view beautiful pictures and video :
Fabulous Hand Woven One-Of-A-Kind Textiles from the Peruvian Andes!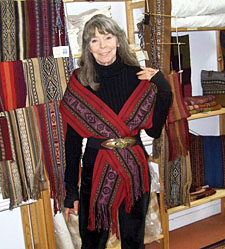 Joy Fibben models one of the many ways our beautiful textiles can be worn.